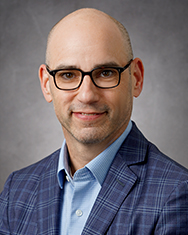 Michael Kirchhoff, MD
Chief Innovation Officer, Cooper Innovation Center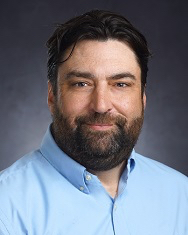 Neal Lemon, PhD, MBA
Director, Cooper Innovation Center
Advisory Board Members
Internal Members
Dustin L. Hufford, SVP and CIO, Cooper University Health Care
Michael A. Kirchhoff, MD, Chief Innovation Officer, Cooper Innovation Center
Eric E. Kupersmith, MD, SFHM, SVP and Chief Physician Executive, Cooper University Health Care
Neal Lemon, PdD, MBA, Director, Cooper Innovation Center
Gary Lesneski, General Counsel, Cooper University Health Care
Harry Mazurek, PhD, Administrative Director, Cooper Research Institute: Assistant Professor of Medicine and Associate Dean for Research Cooper Medical School Rowan University
Anthony J. Mazzarelli, MD, JD, MBE, Co-CEO, Cooper University Health Care
Sean P. Murphy, SVP and General Counsel, Cooper University Health Care
Brian M. Reilly, Chief Financial Officer, Cooper University Health Care
External Members
Frederick (Rick) Jones, MD, MBA, Partner, BioAdvance
Timothy Lucas, MD, PhD, CEO, NeuroTech Institute, Neurosurgeon, OSU
Russ Rudish, Principal, Rudish Health
Krishna (Kris) P. Singh, PhD, President and CEO, Holtec International
John S. Swartley, PhD, AVPR and Managing Director, PENN Center for Innovation
Michael Wiley, VP Foundation Venture Capital Group
Health Innovation Fellows
Program Overview
The Cooper Innovation Center (CIC) Fellows Program is an experiential education program which launched in the Fall of 2022.
It is open to Cooper medical students and trainees in health professions, as well as graduate students, postdoctoral fellows, and undergraduate students in STEM, Business, and Law at Cooper University Health, Rowan University and Rutgers University at their Camden campuses. The program's headquarters and operations are at the Cooper Innovation Center and is led by its Director, Neal Lemon. Neal Lemon | LinkedIn
CIC Fellows get exposure to a wide range of emerging technologies and commercialization opportunities in the health sciences. The program runs on an annual cycle with a new cohort beginning each Fall.
Learn more about the Health Innovations Fellows Program.