The mission of the Cooper Research Institute is to help foster research within the Cooper Health System by providing the faculty, residents, fellows, nurses, and allied health professionals of Cooper with the support and services required to promote and to successfully develop and conduct investigator-initiated and sponsor-initiated clinical research, and to attract and manage government, foundation, and industry support.
The Cooper Research Institute works in cooperation with Cooper Medical School of Rowan University to foster the growth of student-centric research in the areas of medical education, the science of healthcare delivery and population health, and targeted translational research, capitalizing on the institutional strengths and expertise of both organizations.
Additionally, our research has recently made regional news with the announcement that Rowan University will invest $50 million in research in Camden over a ten-year period, and a large grant from the State of NJ will support collaborative research by CMSRU, Coriell, and Cooper to investigate the genetics of opioid addiction. We are grateful for this tremendous gift from Rowan University and for state support of research endeavors.
Excellence in education, patient care, and research are linked and crucial aspects of the mission of medical schools and academic medical centers. We invite you to explore the following links for a better picture of the depth of educational activities supported by, and scholarly activity generated by, the Cooper University Health Care and Cooper Medical School of Rowan University learning community.
Clinical Research
Cooper Research Connections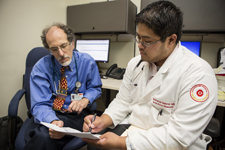 Cooper's Research Connections is a blog dedicated to connecting medical professionals with the latest information and opportunities on research being done by various departments within Cooper and the Cooper Research Institute. The most important goal is to connect medical students, residents, nurses and other medical professionals with research faculty. Research Connections is designed as a place for medical professionals to participate in discussions, ask questions, and get connected.
Access is only granted to approved members of the Cooper University Health Care community. To request access, visit research.cooperhealth.org and register your user name and email address. Your request will be reviewed.
South Jersey Medical Report
South Jersey Medical Report is an important resource for physicians for up-to-date news and information about medical and technological advances at Cooper University Health Care. The Report provides information ranging from new physician appointments to clinical trial access to newly available medical procedures for complex patients.
Cooper Rowan Medical Journal

The Cooper Rowan Medical Journal (CRMJ) is an open-access, student and faculty co-managed, peer-reviewed journal showcasing scholarly activity by medical students, allied health care students, and residents/fellows. Recognizing the integral role for mentorship in medicine, CRMJ is committed to teaching students the intricacies of the peer-review process under the guidance of dedicated faculty advisers. We welcome original research, reviews, medical education studies, case reports/series, perspectives, and results of quality improvement projects. CRMJ is proudly published by the Cooper Medical School of Rowan University located in Camden, New Jersey. In addition to broadly publishing student-authored biomedical and health-related research, CRMJ also welcomes research that addresses conditions frequently impacting medically underserved patients and focuses on understanding the comprehensive health care systems for underserved populations.
Cooper Bridges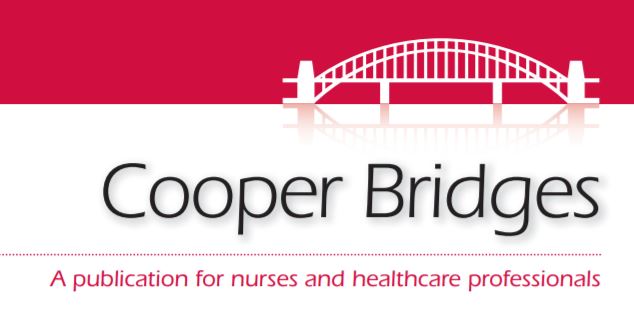 Bridges is a publication by Cooper nurses to share best nursing practices through educational articles that stimulate thinking and drive research. The ultimate goal is to refine and enhance patient care. Bridges also serves to highlight and celebrate the many accomplishments of the Cooper Nursing team. The mission of Bridges is to communicate and educate nurses and healthcare professionals to foster excellence in the delivery of patient care.
Coriell Institute of Medical Research
The internationally acclaimed Coriell Institute for Medical Research, which is affiliated with Cooper, is an independent, not-for-profit research organization dedicated to understanding human genetic diseases and providing the highest quality genetic resources.
Financial Conflict of Interest Information Disclosure Request
Research projects at Cooper University Health Care ("CUHC") that are funded by an agency of the Public Health Service (PHS), such as the National Institutes of Health, must ensure public access to certain information about conflicts of interest that have been disclosed to CUHC and reported to the funding agency. U.S. regulations, §50.604, allow anyone to request information about a conflict of interest held by senior or key personnel on a PHS-funded research project. To submit a request, please click here.