As a branch within the Department of Surgery, the Surgical Research Lab is dedicated to three primary objectives:
Providing laboratory training for general surgery residents, gynecological oncology fellows, and medical students in the publication-focused cancer research.
Offering comprehensive support to surgery faculty engaged in NIH grant-driven translational cancer research.
Fostering collaborative efforts with neighboring institutions including MD Anderson Cancer Center at Cooper, Coriell Institute for Medical Research, and Cooper Medical School of Rowan University, all united under the banner of the Camden Cancer Research Center, to advance cancer research.
About Our Lab
The Surgical Research Lab is dedicated to lab research training and translational cancer research. Using cancer cell lines, animal models, human tissue samples, and clinical data, we study molecular mechanisms, diagnosis and treatment of human cancer including colorectal cancer, pancreatic cancer, lung cancer, ovarian cancer, and esophageal cancer. Our team consists of surgeons, lab scientists, technicians, administrative assistant, lab manager, and trainees. Every trainee will be co-mentored by a scientist and a surgeon with technical and administrative support.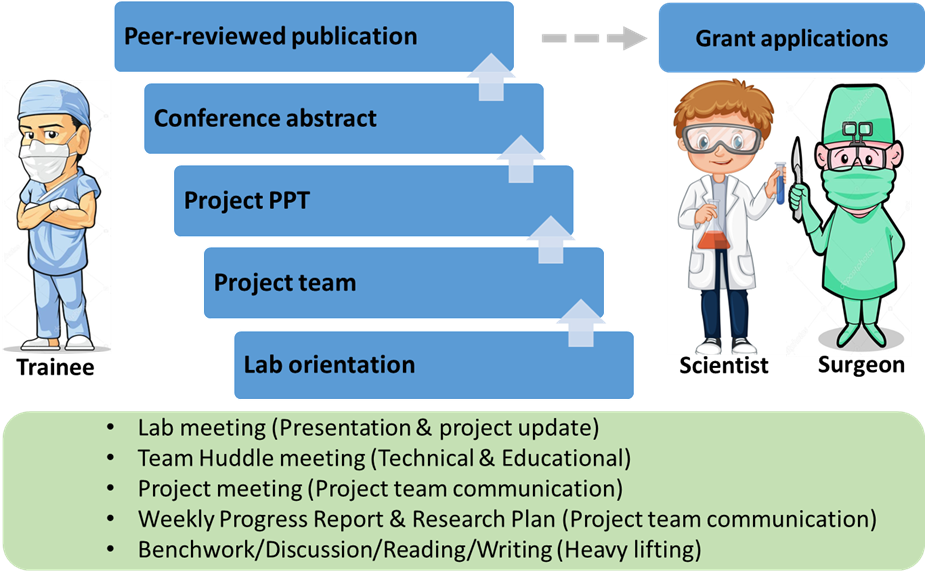 Contact Us