Innovative Therapies for Mental Health Disorders and Pain Management
The Cooper Innovation Center hosted a screening event of the ESPN documentary "Peace of Mind" featuring Riley Cote, former NHL player. Following the screening, our panel of experts discussed in-depth innovative neuromodulation therapies for mental health disorders and pain management.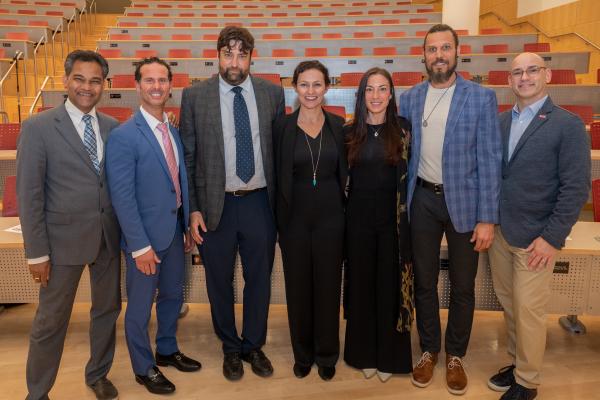 Click here to see more images from the event
Presenters
Riley Cote
Entrepreneur, Athlete, Wake Advisor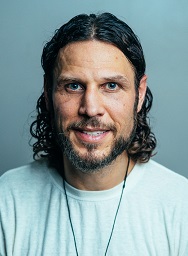 From hockey enforcer to Yogi. Riley Cote played eight years of professional hockey including four with the NHL's Philadelphia Flyers. His hard style of play eventually took its toll and he decided to retire from playing in 2011 at the ripe age of 28 and committed to a life of mindfulness, healing, and to the integration of sacred plant medicines in his recovery of post-concussion syndrome, PTSD and substance abuse issues. Riley embarked on a quest to use the sports platform to normalize and legitimize the use of entheogens and share his discoveries with the world. Riley is a certified Yoga teacher and teaches meditation and mindfulness under his personal brand Cote Culture. Cote also works with different organizations connecting athletes, first responders and military veterans to psychedelic-assisted psychotherapy with a large focus on mental health and integration. Riley is a partner in Advanced Alchemy Labs which is currently in the process of building out a cannabinoid extraction facility & curriculum with a PA state university (Cheyney University). Riley is also an advisor/investor of Wake Network, a psilocybin & functional mushroom company focusing on precision medicine that supports mental health and brain regeneration.
Basant K. Pradhan, MD
Psychiatrist, Cooper University Health Care - PTSD, Depression, Neuromodulation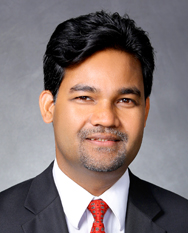 Prior to being immersed into neuropsychiatry and child psychiatry in India and in the US, Basant Pradhan, MD, was a monk. Currently he works in Camden, NJ, at Cooper University Health Care as Vice Chief of Psychiatry and at Cooper Medical School of Rowan University as an Associate Professor of Psychiatry and Pediatrics, and founding Program Director of the brain stimulation, psychedelics, and mindfulness therapy fellowship. Translational research by his group since 2001 has focused on the development of novel protocols by combining the standardized Yoga and mindfulness-based cognitive therapy (Y-MBCT) protocols with medications and targeted brain stimulation for many difficult-to-treat neuropsychiatric conditions including chronic and complex PTSD, treatment resistant depression and Parkinson's disease, among others. His research has helped advance the understanding of the neurobiology and therapeutics of these disorders and also is aimed at clarifying the pros and cons of psychiatric medications for the young.
Michael Sabia, MD
Division Head, Pain Management, Cooper University Health Care - Pain and Addiction Mitigation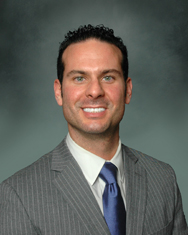 Michael Sabia, MD is a pain management specialist who is Division Head of Pain Management at Cooper University Health Care and an Associate Professor of Anesthesiology at Cooper Medical School of Rowan University. He believes in taking a comprehensive multidisciplinary approach when treating acute and chronic pain.
Dr. Sabia utilizes all resources available when treating pain. These include but are not limited to interventional techniques, physical therapy, acupuncture, medical management, and others. 
Jessica Tracy, GBDS, CLCS, CEO
The Sage Collective, Healthcare Executive, Advocate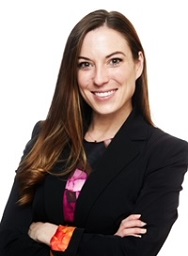 Jessica Tracy brings over 15 years of diverse health care experience in data analytics, strategic advisory and consulting, business development and go to market strategy. Her work spans across healthcare ranging from group insurance, clinical genetics and diagnostics, health care technology, and psychedelic-assisted therapies. Jessica has partnered with large employers, unions, health systems, payors and public sector clients to improve and increase access to care by applying innovative delivery models to clinical protocols. Jessica also provides strategic advisory for psychedelic-assisted therapy companies and is a member of the Ketamine Task Force where they develop and support clinical studies with the objective of increasing insurance coverage for these therapies. Her passion is to increase awareness, access and insurance coverage for psychedelic-assisted therapies.
Kathryn Walker, APRN, CRNA, CEO
Revitalist Lifestyle and Wellness - Ketamine Infusion Clinics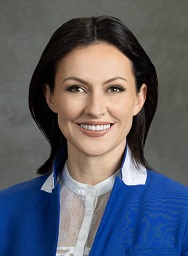 Kathryn Walker is the founder and CEO of Revitalist Lifestyle and Wellness, which serves as a leading mental health and wellness company lead by a comprehensive team of specialty providers. Kathryn worked at a Level 1 Trauma Center in Tennessee for nine years before attending anesthesia school at the University of North Carolina-Charlotte. She practiced anesthesia of all specialties for eight years before opening the first Revitalist location in Knoxville, TN in 2018. Today Kathryn operates as a leading advocate for psychedelic medicine as she continues to advance her comprehensive skill set recently graduating with her second master's degree in Psychiatric Nursing as a Psychiatric Mental Health Nurse Practitioner. 
Recognizing the need for community access, Kathryn founded the national mental health 501c3 nonprofit, Community Change Foundation (CommunityChangeFoundation.org). This nonprofit foundation focuses on providing financial assistance to veterans, frontline workers, and the financially disadvantaged seeking help with psychedelic therapies. Kathryn incorporated Community Change Foundation in 2019.
Acknowledging the need for education and training advancements, Kathryn founded the American Association of Psychedelics (AAPsychedelics.org). This education non-profit 501c3 aims to continually bring high quality education and training to all disciplines of providers. Kathryn incorporated the American Association of Psychedelics in 2021.
Moderator
Neal Lemon, PhD, MBA
Director, Cooper Innovation Center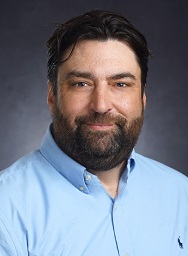 Dr. Neal Lemon is the founding Director of the Cooper Innovation Center where he is helping to rapidly accelerate invention development and startup activity in line with Cooper University Health Care's objectives. Neal has 15+ years' experience in technology transfer and innovation management working in Germany, Ireland, Canada, and the USA. Prior to joining Cooper, Neal was a member of the PENN Center for Innovation (PCI) team at University of Pennsylvania. As an Associate Director at PCI, in addition to responsibility for IP protection and licensing, Neal successfully helped with startup formation and seed funding. Originally from Canada, Neal's education includes a PhD in Neurophysiology (Ruhr University Bochum, Germany) and an MBA with a focus on International Business and Finance (University of Victoria, Canada). In addition to his experience in technology transfer, Neal was Director of the Targeted Therapeutics and Theranostics Program at Dublin City University, which included a focus on pain management.
Sponsors