Chairman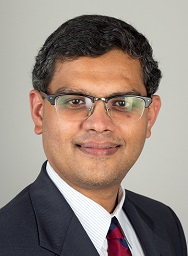 Chairman and Chief, Department of Neurosurgery
Professor of Neurological Surgery, CMSRU
About Me
Prior to joining Cooper University Health Care as Chief of Neurosurgery, I spent 12 years at Beth Israel Deaconess Medical Center (BIDMC), building their program into one of the best cerebrovascular centers in the United States.
I have always strived to innovate and do research that is meaningful. I have had a natural curiosity about the working of things in general. In Pittsburgh, during my fellowship, I was closely involved in developing the field of endoscopic skull base surgery with Amin Kassam. Many of the seminal papers describing this technique, which was to have profound influence on neurosurgery, were written by Dr. Kassam and me.
Clinical innovation – This has taken place mainly in the field of cerebrovascular neurosurgery. My work has focused on multiple areas including brain aneurysm treatment, arteriovenous malformation, stroke and arteriovenous fistulas. A classification of carotid cavernous fistulas that I have developed is now known as the Thomas classification and is widely used all over the world.
In addition, I have spearheaded the wide adoption of flow diverter technology and improved its safety in patients, publishing more than 50 peer reviewed papers in the literature. More than 100,000 flow diverters have been placed globally, with our work playing a role in the expanded use of these devices. I edited a special edition of Neurosurgery (neurosurgery's flagship journal) on this technology, published in January 2020. I have presented data on this technology at multiple meetings nationally and internationally and am recognized as a leading expert globally.
Technological advancement – I have been involved in various technology development projects. One such project involved developing a safe cranial drill with Harvard University which has been awarded a US patent.
Artificial intelligence – I have worked with L Pixel from Tokyo to develop automated MRI interpretation of brain aneurysms and with Qure.ai from Mumbai to assess hydrocephalus. Some of these data sets involve tens of thousands of patients. I have also been engaged with leadership of IBM – Watson Health to create a Neuroscience Center within IBM.
Basic science – I am an associate member of the Broad Institute, one of the world's premier institutes focused on genomics. I have isolated early endothelial cells (periventricular endothelial cells) from the developing brain in the mouse. This was featured on the cover page of Brain Research and will have wide implications in our understanding of autism, schizophrenia, brain tumors, Alzheimer's and their therapy.
Program Leadership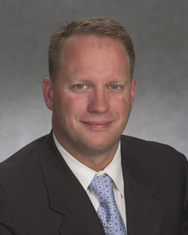 Program Director, Neurological Surgery Residency
Director, Cooper Center for Spine Health
Associate Professor of Clinical Neurological Surgery, CMSRU
Neurosurgical Oncology and Skull Base
Spine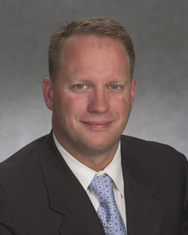 Program Director, Neurological Surgery Residency
Director, Cooper Center for Spine Health
Associate Professor of Clinical Neurological Surgery, CMSRU
Vascular and Neurointerventional