Dr. Sheck is now accepting new consultations.
Appointments can be made by calling 856-342-3161.
Meet Our Current Chief Resident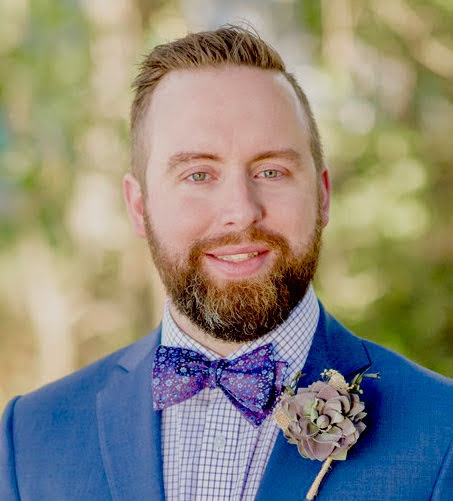 Casey Sheck, DO, DABS
Chief Resident, Plastic and Reconstructive Surgery
Diplomate of the American Board of Surgery
Dr. Sheck is our current Chief Resident in the Division of Plastic and Reconstructive Surgery at Cooper University Health Care and is board-certified in General Surgery by the American Board of Surgery. He is a native of Kent Island, MD and attended Randolph-Macon College where he earned a Bachelor's of Science in Chemistry. Dr. Sheck then attended Lake Erie College of Osteopathic Medicine where he graduated with a Doctorate of Osteopathic Medicine. Dr. Sheck then completed a 5 year residency in General Surgery at Inspira Health Network, prior to joining our three-year independent model Plastic and Reconstructive Surgery training program.
Dr. Sheck's final year at Cooper ends June 2022 at which time he will stay local to South Jersey and join a Private Practice group serving the area in which he completed all of his surgical training. We are certain you will find him to be inviting, caring, and thoughtful in all aspects of your care.
Services Offered
Dr. Sheck is excited to expand the cosmetic services offered through our amazing Chief Resident Clinic!
Cosmetic
​Breast augmentation
Abdominoplasty
Liposuction
Fat grafting
Arm lift
Thigh lift
Face lift
Neck lift
Body contouring after major weight loss
Rhinoplasty (Nose Job)
Blepharoplasty (Eyelid Surgery)
Brow lift
Gynecomastia (male breast reduction)
Injectables
​Facial and lip fillers
Facial Botox
About Our Clinic
Cooper University Health Care is proud to provide patients with the opportunity to have cosmetic plastic surgery procedures performed at a significant discount (>50% reduced surgeon's fee) through our Plastic Surgery Chief Resident Clinic.
All patients in the clinic are treated with the utmost care, compassion, and safety that every patient deserves. All cases performed by the Chief Resident are supervised pre-operatively, intra-operatively, and post-operatively by an attending Plastic Surgeon for the entirety of the procedure.